The 2007 12th Annual Wildcat 5K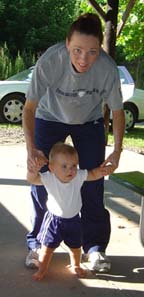 The Millerstown Area Jaycees held the annual Wildcat 5K on August 4, 2007.
We would like to say a special THANKS to the Millerstown Area Jaycees for their dedication to the children of the Juniata Valley. Over the past few years they have raised well over $10,000, this year alone they raised $3,500 for the Wings of Kindness.
Congratulations to all the winners!
View list of winners by age group.
Thanks to all our sponsors!
Millerstown Area Jaycees
Bread of Life Restaurant
McAlisterville
Campbell's Trucking
Millerstown
Dr. David Buriak
Millerstown
Juniata Valley Bank
Millerstown
PAME Construction
Mifflintown
Rickenbaugh Building Supply
McAlisterville
Sal's Original Italian Pizza
McAlisterville
Snyder's Plumbing, Heating and Electrical
Mifflintown
Steckley's Pet Center
Newport
Tedd Wood, Inc. Fine Cabinetry
Thompsontown
Zimmerman Truck Lines
Mifflintown